About Clarus
Rockgas is part of Clarus. Whether it's transmission, distribution, supply or storage of energy, the companies within the Clarus group service over half a million homes and businesses of all sizes around New Zealand.
Firstgas connects over 300,000 homes and businesses with natural gas though its gas distribution and high-pressure transmission network. This essential infrastructure supports New Zealand's economy, so the group is committed to helping customers maximise value from it.
Flexgas provides energy storage services to electricity generators, offering an important source of flexibility to the electricity system and supporting high levels of intermittent wind, hydro and solar generation.
Rockgas is New Zealand's largest LPG retail supplier, providing fast and reliable service through a national network of branches and franchises.
Firstlight Network is the lines company supplying electricity to the Tairāwhiti and Wairoa region, responsible for keeping the lights on across 12,000 square kilometres of the East Coast.
We are also investing in innovative renewable energy solutions such as biomethane and hydrogen, to help New Zealand reach its net zero carbon goals by 2050. Our First Renewables business is leading this work, alongside other options that will bring renewable energy to New Zealand homes, businesses and energy-intensive industries in the future.

---
About Rockgas
Rockgas is New Zealand's largest LPG retailer serving over 140,000+ customers from 10 branches and a network of 25 franchises throughout the country.
We deliver 45kg bottles to homes for gas cooking, heating and hot water needs, as well as providing LPG tanks for business gas essentials.
BBQ 9kg bottles and LPG vehicles are also covered by Rockgas, with a network of more than 180 Refill & Save locations throughout New Zealand.
If you live in certain parts of Canterbury, Queenstown or Wanaka, we can pipe LPG straight to your property through our reticulated gas network.
---
Join Our Team
Our good energy (at work) keeps our people safe, encourages their growth and development, supports our communities, inspires us to think ahead to be part of our shared energy future. Good Energy at Work is good for all of us.
All applications and details are confidential to Rockgas.
---
Put your good energy to work and energise your career
We are proud of and passionate about what we do – safely delivering energy that keeps life moving, communities warm, businesses running and BBQs firing all over the country. Right now, that mostly comes from natural gas and LPG. Distributed over thousands of kilometres of high-tech North Island pipeline, and through our Rockgas team, delivering bottled LPG to hundreds of thousands of homes and businesses nationwide.
Leave
We all need time away to rest, recharge and do the other things we love. On top of annual leave, every year we offer permanent employees two paid days off, to devote to your wellbeing. We've Got Your Back!
We also provide three days' paid 'Stretch Leave' over Christmas, so you can enjoy the festive period without dipping into your annual leave. We appreciate that additional paid leave isn't a priority for everyone, so you have the opportunity to exchange this for an additional 1% KiwiSaver employer contribution.
Our sick and bereavement leave policy applies a modern and flexible interpretation of whānau, recognising that a host of different people, and also pets, can fit this definition.
We're proud to provide significant enhancements to legislated parental leave, including topping up the Government's paid parental leave to full salary for the first 26 weeks of leave, continuing to pay KiwiSaver Employer contributions for the duration, providing additional sick leave on your return to work, and a lump sum payment after being back six months.
---
Insurances
Modern life is complicated and can be expensive. That's why we want to give a little help and peace of mind if things don't go to plan. We offer UniMed health insurance, and life insurance, to our permanent employees as well as a pet insurance discount to help look after your furry friends' health too.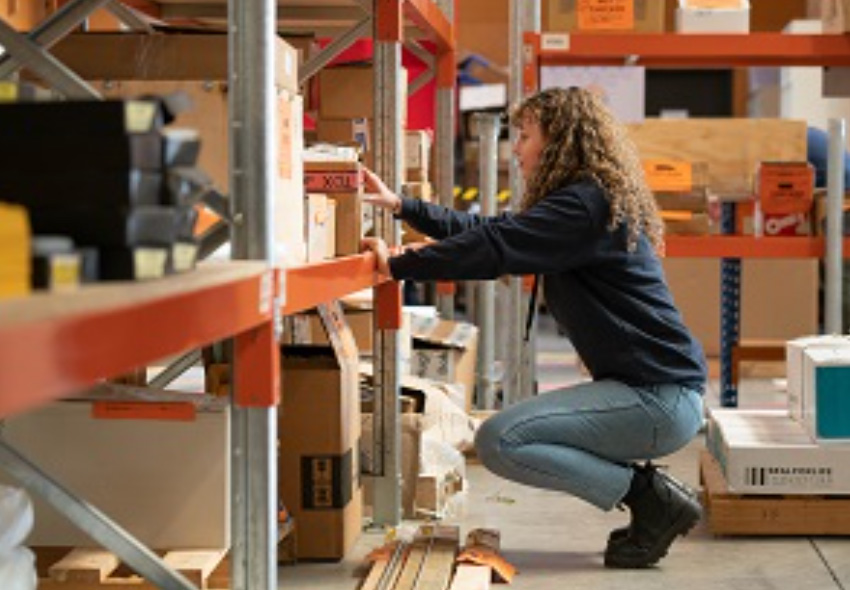 Wellness
We launched our award-winning wellness programme, Got Your Back, to provide every Clarus employee with holistic health support. The programme includes seminars and live sessions, and is constantly evolving to meet the needs of our increasingly diverse and engaged workforce.
Got Your Back provides information, tools, training and support around four pillars – body, mind, relationships, and habits.
We also provide a host of benefits under this banner, such as an annual wellness grant, general wellbeing services, medical checks, and flexible working to help you meet your home and work demands.
Professional development
At Clarus we recognise that everyone is at a different stage in their careers, and we want to help you be the best you can be at work. As well as supporting your professional development in your role, we also offer study support, retirement planning, and claim backs on professional subscriptions, licenses and memberships.
And finally…
We know one size doesn't fit all, which is why we try and let you have a say in your benefits where we can. As well as choosing what you do with your Got Your Back days, wellness grant and professional development, we'll also swap your three day's 'stretch leave' for an additional 1% employer contribution towards KiwiSaver, if that's a better fit for you.