Rockgas – A Firstgas Group Company
Rockgas is part of Firstgas Group. Our Vision is to lead the delivery of New Zealand's energy in a changing world. Our mission is to safely and reliably deliver energy that's affordable and accessible to Kiwi families and businesses. We're really proud of this and of the important role we play in Kiwis' lives.
Based in New Plymouth, Firstgas Group is an umbrella brand consisting of Rockgas, Firstgas, Flexgas and Gas Services NZ. Firstgas and Rockgas are consumer brands that supply LPG and natural gas to over 165,000 customers through their gas network of over 2,500km of high-pressure transmission pipeline and 4,800km of distribution pipeline in the North Island, 36 local LPG suppliers, and over 180 Refill & Save locations across New Zealand.
Flexgas and Gas Services NZ are energy storage, operations and maintenance brands who make sure gas can be delivered safely and continuously. Flexgas operate the Ahuroa gas storage facility in central Taranaki. Gas Services NZ provides operational and maintenance support to all gas infrastructure owners, including the Firstgas Group.

---
About Rockgas
Rockgas is New Zealand's largest LPG retailer serving over 130,000 customers from 9 branches and a network of 26 franchises throughout the country.
We deliver 45kg bottles to homes for gas cooking, heating and hot water needs, as well as providing LPG tanks for business gas essentials.
BBQ 9kg bottles and LPG vehicles are also covered by Rockgas, with a network of more than 180 Refill & Save locations throughout New Zealand.
If you live in certain parts of Canterbury, Queenstown or Wanaka, we can pipe LPG straight to your property through our reticulated gas network
---
Join Our Team
Work with great people, get the tools, development, support and direction you need to do great work and have fun along the way.
The Firstgas Group, own and operate a network of pipelines, storage facilities, cylinders and vehicles that deliver natural gas, LPG, and gas services nationwide. You will get opportunities across our stable of leadership brands including Firstgas, Rockgas, Flexgas and Gas Services NZ.
As a leader in New Zealand's energy sector we're set on the future and exploring alternative energy sources that are sustainable, affordable, environmentally friendly and meet Kiwis energy needs in a changing world.
We are proud of our diverse and talented workforce that reflects and supports our community. We are a place where our people can bring their whole selves to work and feel valued for their contribution.
If we sound like a place you want to contribute to and grow your career with.
All applications and details are confidential to Rockgas
---
Employee Benefits
Here at Firstgas Group we care about you. We believe that by supporting team members in all facets of life, we can create an environment where our people can achieve their potential. Take a look below at some of the advantages for permanent employees working for Firstgas Group.
Leave
You've got a life outside of work. We get that. And we want to support it, to help you, your whānau and your community flourish. That's why we offer:
Insurances
Modern life is complicated. And expensive. That's why we want to give a little help and peace of mind if things don't go to plan: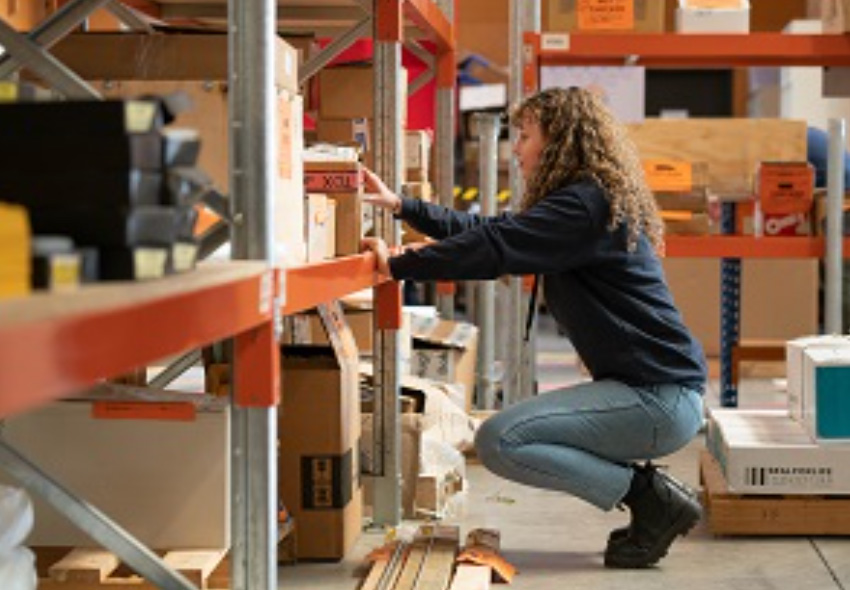 Wellness
Let's be honest, keeping you well is in everybody's best interests. To help do this we provide:
Professional development
Everyone is at a different stage in their careers, and we want to help you be the best you can be at work, by giving you access to:
And finally…
We know one size doesn't fit all, which is why we try and let you have a say in your benefits where we can. As well as choosing what you do with your Got Your Back days, wellness grant and professional development, we'll also swap your three day's 'stretch leave' for an additional 1% employer contribution towards KiwiSaver, if that's a better fit for you.
Firstgas Group says the Climate Change Commission has delivered a final recommendation that acknowledges the important role zero carbon gas may have in reducing New Zealand's carbon emissions by 2050.
"To reduce emissions, we need to rule options in, not out", says Paul Goodeve, CE Firstgas Group.
"The CCC's final advice is more supportive of preserving our ability to decarbonise multiple energy distribution channels, including using zero carbon gases like biogas, bioLPG and hydrogen."
Goodeve says the Commission was right to shift from bans on energy sources to transition to low-emission alternatives. The Commission has removed the draft ban on new gas connections, and an initial recommendation to replace gas appliances with electric alternatives.
"We know Kiwis value the option of having gas in their homes and we welcome this more open minded approach by the CCC," comments Goodeve.
"People can have the confidence to continue to use gas and connect to gas today, while Firstgas Group works behind the scenes to decarbonise its gas pipeline network," he adds.
Firstgas supports the CCC's recommendation that Government commits to delivering a national energy strategy to decarbonise the system in collaboration with energy-system stakeholders."
The CCC acknowledges the wide-reaching benefits of retaining a vibrant gas industry to deliver zero carbon gas. It increases resilience, enhances reliability, and helps to manage risks around energy affordability – particularly if capacity constraints continue in electricity networks and generation sources", says Goodeve.
The final report recommends Government sets a target for 50% of all energy consumed comes from renewable sources by the end of 2035; supports the development of bioenergy and hydrogen; and evaluates the role of biogas and hydrogen as an alternative use of pipeline infrastructure.
Goodeve says, "The CCC's final advice leaves open the type of transition modelled in our Hydrogen Pipeline Trial Report – which would see hydrogen blended into the North Island natural gas network from 2030, with conversion to a 100 per cent hydrogen grid by 2050. This would be supported by biogas and bioLPG to offer emissions reductions for all gas users.
"Hydrogen blends of up to 20 per cent reduce the carbon emissions of natural gas users without requiring any change to existing appliances. It also replaces the use of fossil fuels that electricity is not well suited to replace, such as in heavy transport and process heat in manufacturing industries.
"This means gas users can work towards our national target of zero emissions without resorting to electrification or carbon offsets, and without the need to replace their current gas equipment.
"Testing is happening internationally, and some networks are already successfully blending up to 20% hydrogen.
"We are confident the benefits of gas are here to stay in a cleaner future of zero carbon gas", adds Goodeve.
For more information visit www.gasischanging.co.nz