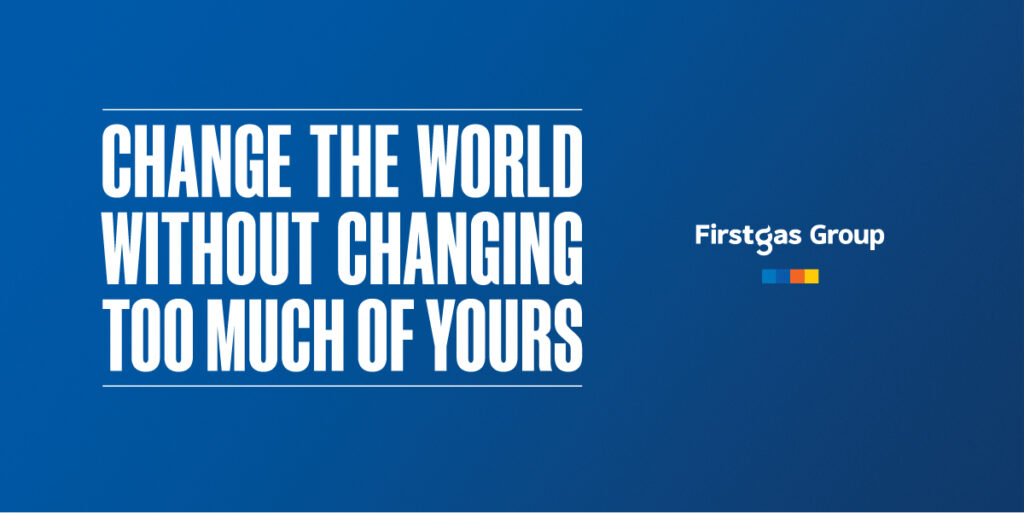 We all know the benefits of gas
Continuous hot water, efficient water and space heating and the good old kiwi barbecue. Every day Firstgas Group, through its pipeline network and distribution channels, supplies the energy needs of 430,000 New Zealanders with reliable natural gas and LPG.

We also generate jobs and value for New Zealand by supplying gas to businesses and industrial users around the clock.
We believe zero carbon gas has a big part to play in New Zealand's energy future
Firstgas Group has released a plan for decarbonisation of its gas pipeline network in New Zealand. Our Hydrogen Network Trial study has confirmed that our pipeline network could be 20% hydrogen by 2035, with a move to 100% hydrogen by 2050. Research to date also shows that most appliances will not be affected by blends of hydrogen up to 20%.
Change the world without changing too much of yours
Thanks to extensive research and close monitoring of international efforts, we're well on our way to cleaner, more energy efficient gas – and to ultimately deliver zero carbon gas by 2050.
Click here to view all related documents.
For more information contact:
comms@firstgasgroup.co.nz