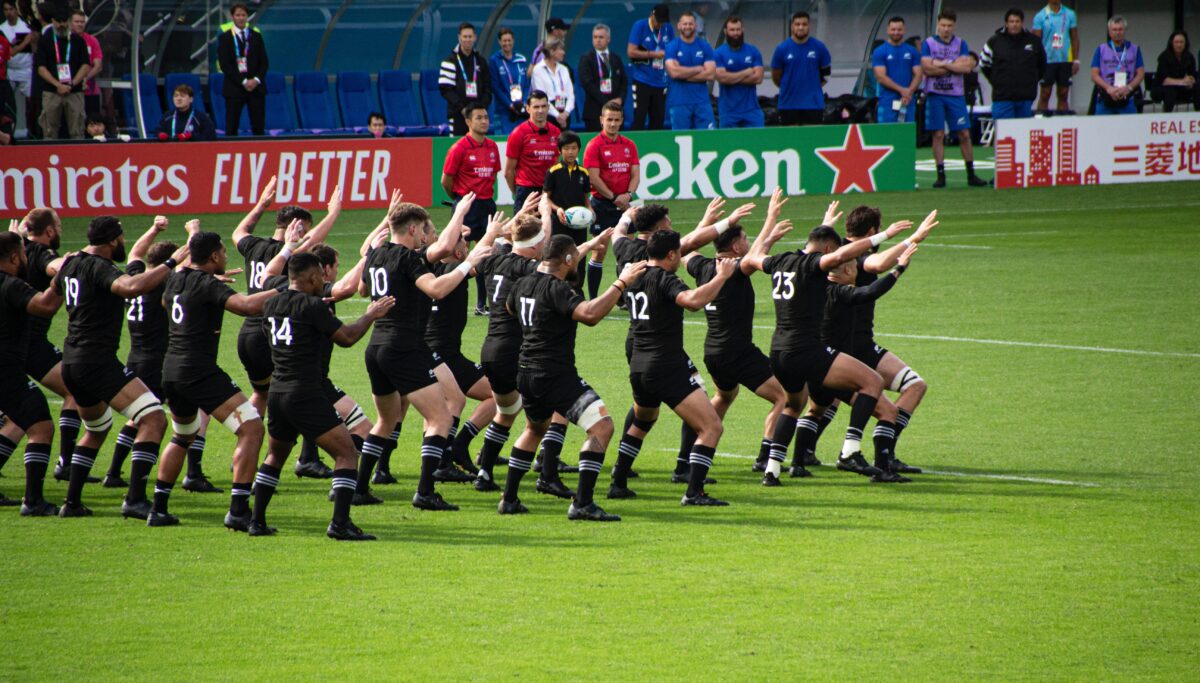 Oh là là – the Rugby World Cup is almost here! This weekend's opening match sees the mighty ABs take on old foes, France, in Paris. Kick off your two-month footy feast with a France V New Zealand opening party – complete with a delicious French menu, fired up on your gas hob or BBQ.
Now, it's true that French cuisine involves some of the trickiest technical tests a chef can face. But fear not. The match isn't happening at an hors d'oeuvre friendly hour and there's no need for sautéing or flambéing. Instead, the game will beam into Kiwi living rooms at 7.15am on Saturday morning and you'll be free to watch every pass and tackle.
That's because the delicious, sweet Pain Perdue and savoury Croque Monsieur that you'll be serving up at half time, are both prepared the night before.
Pain Perdue (which translates to lostbread) is what the French call French Toast. Rather than cook each slice in a pan, we are going to prepare it as a family-style dish that can be baked in the oven while you watch the match.
Start with day old baguette (or a similarly crusty bread). Cut or tear bite sized pieces and arrange these in a medium baking dish. Heat a cup of brown sugar and half a cup of butter in a small saucepan under a low-medium gas flame until the butter has melted and the sugar dissolved. Pour over the bread mixture, gently turning the pieces so they are roughly equally coated. Mix 1.5 cups of milk and half a cup of cream with vanilla and cinnamon. Whisk in six eggs. Pour over the bread, cover and refrigerate overnight.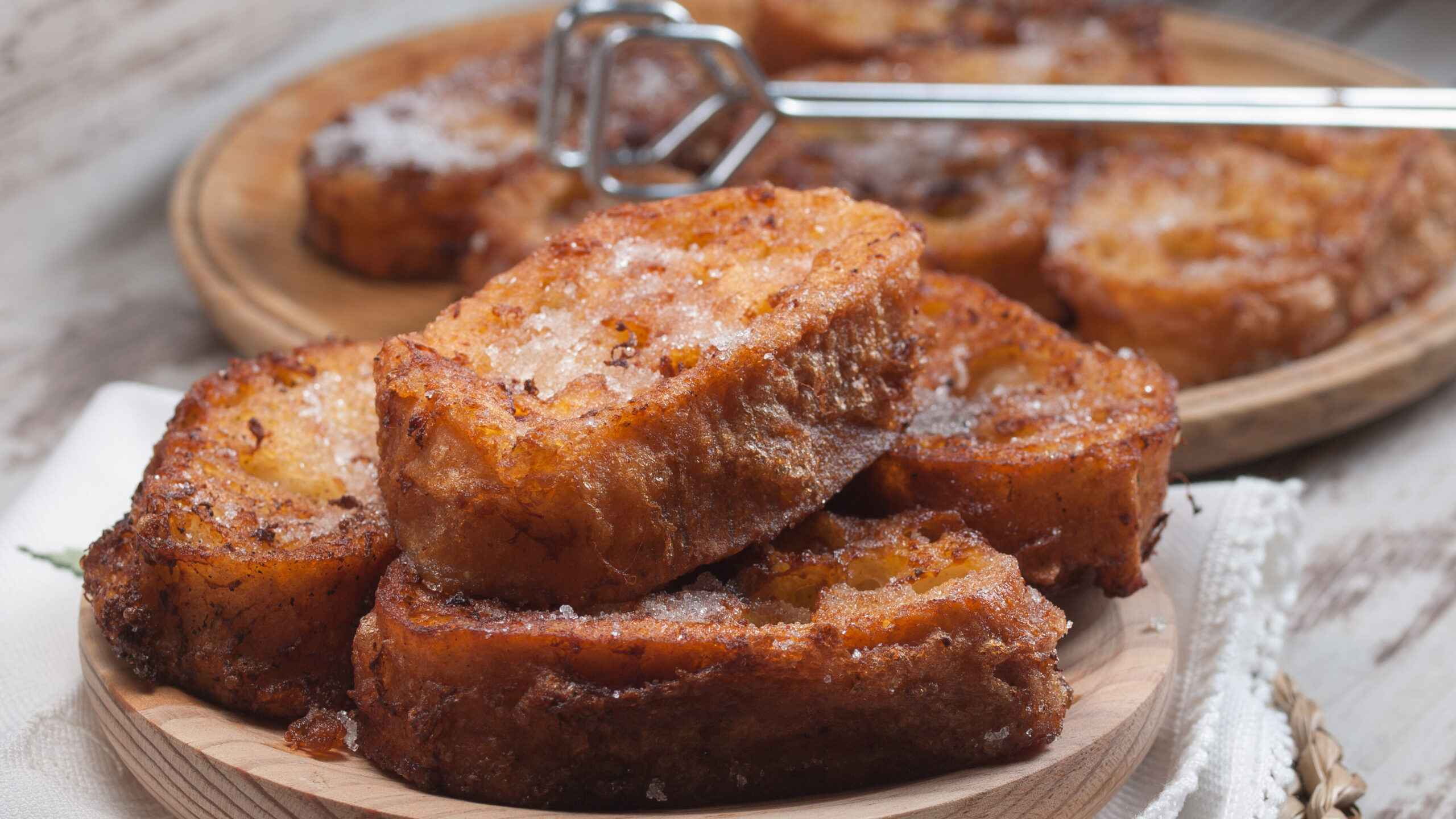 Now, on to the croque monsieur bake. It's inspired by the classic French sandwich that combines buttery layers of flaky croissants, sliced ham, melted gruyere cheese, and creamy dijon-béchamel. They were traditionally made with French comet cheese — but (the much easier to source) Swiss gruyere has a very similar taste.
When you make the sammies remember to slather the bread with Dijoin mustard and put a slice of cheese on each side of the ham so everything melts together. To offset some of the dish's decadence you can use a sliced multigrain bread – but sourdough, or any crusty loaf can be used.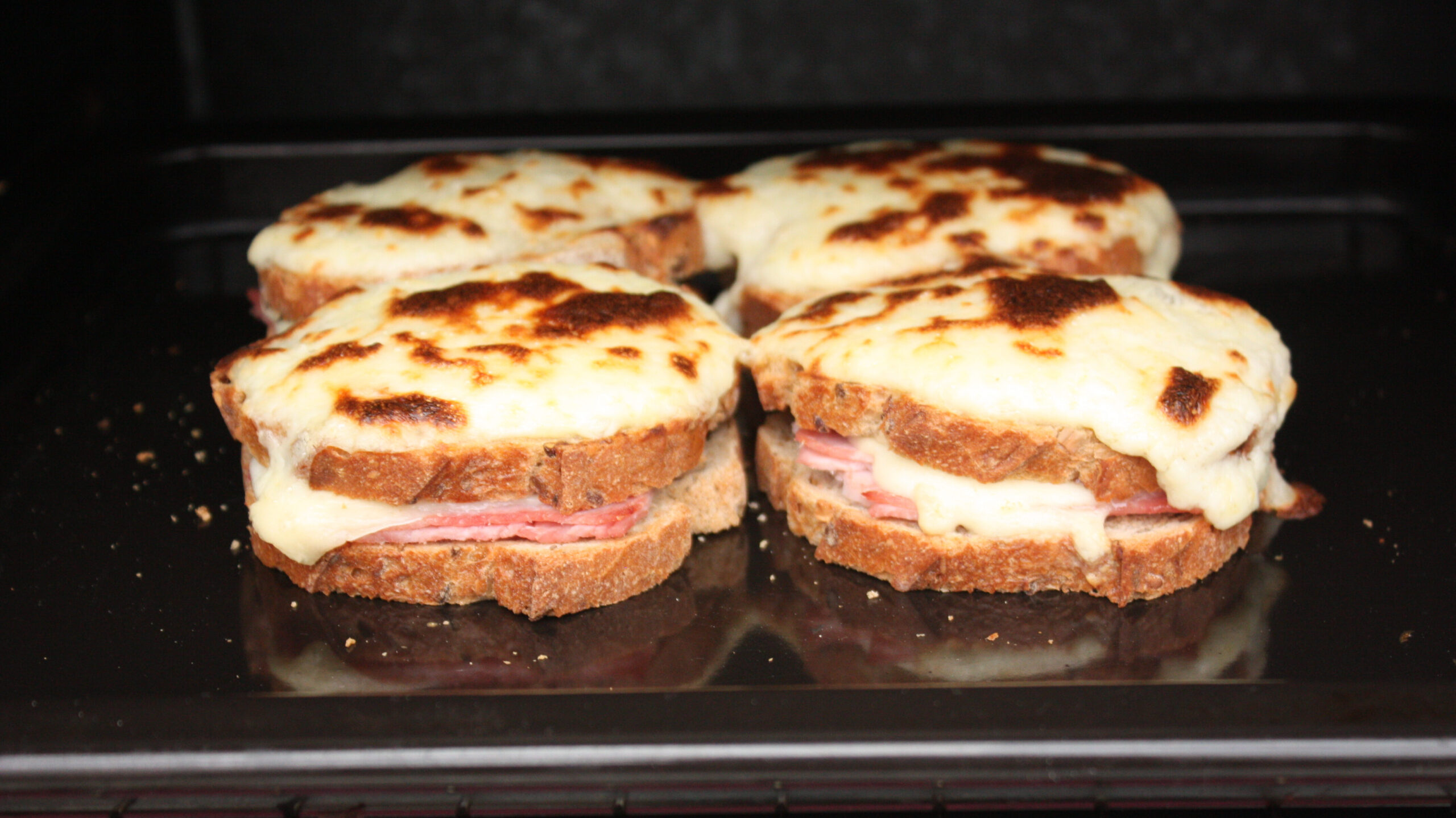 Instead of making a bechamel sauce, simply mix together 6 large eggs, 80 mls of milk and a good pinch of salt. Cut your sandwiches in half then tightly pack the triangles into a medium oven dish, pour the egg mixture over top, cover and refrigerate overnight.
In the morning before your guests arrive, heat your oven to gas mark 4 (180 degrees celsius) and remove your dishes from the fridge. When the national anthem starts, pop in your Pain Perdue, 15 minutes later add the croque monsieur. Wait till half time and Voila! A delicious French-style breakfast that will get your weekend and the Rugby World Cup off to a great start. Bon Apetite!