Recharge with a mid-winter soak in the bath
When the nights are long and the days are cold, a warm bath will soak away the winter woes, and with gas heated hot water, it will heat instantly! Creating your own personalised bath ritual is an easy, affordable indulgence — the perfect way to unwind, recharge, and reconnect with yourself.
A long soak can do more than soothe your mind and soul – a bath can boost your physical health in many ways. Bathing in warm water reduces pain and inflammation, calms the nervous system and provides relief from conditions like arthritis. Warm water improves blood circulation and oxygenation while the steam clears congestion, opening up airways for improved respiratory health. The steam is also a great way to open pores, making it easier to remove dirt, oil, and toxins from the skin.
So how do you rejuvenate mind, body, and soul with a personalised bath ritual? Here are our top tips to create the perfect experience:
1. Set the Scene
The first step is to transform one of the hardest working areas of a home into your personal sanctuary of peace and relaxation. While the bath is filling spend a couple of minutes decluttering: removing laundry, straightening towels, clearing surfaces etc.
Dim the lights or, if that isn't an option, use candles to safely create a soft glow. Pop on some soothing music or ambient noise tracks (think rainforest downpours or gently lapping waves).
Then take advantage of that amazing tranquillity feature most bathrooms come fully equipped with — a locking door.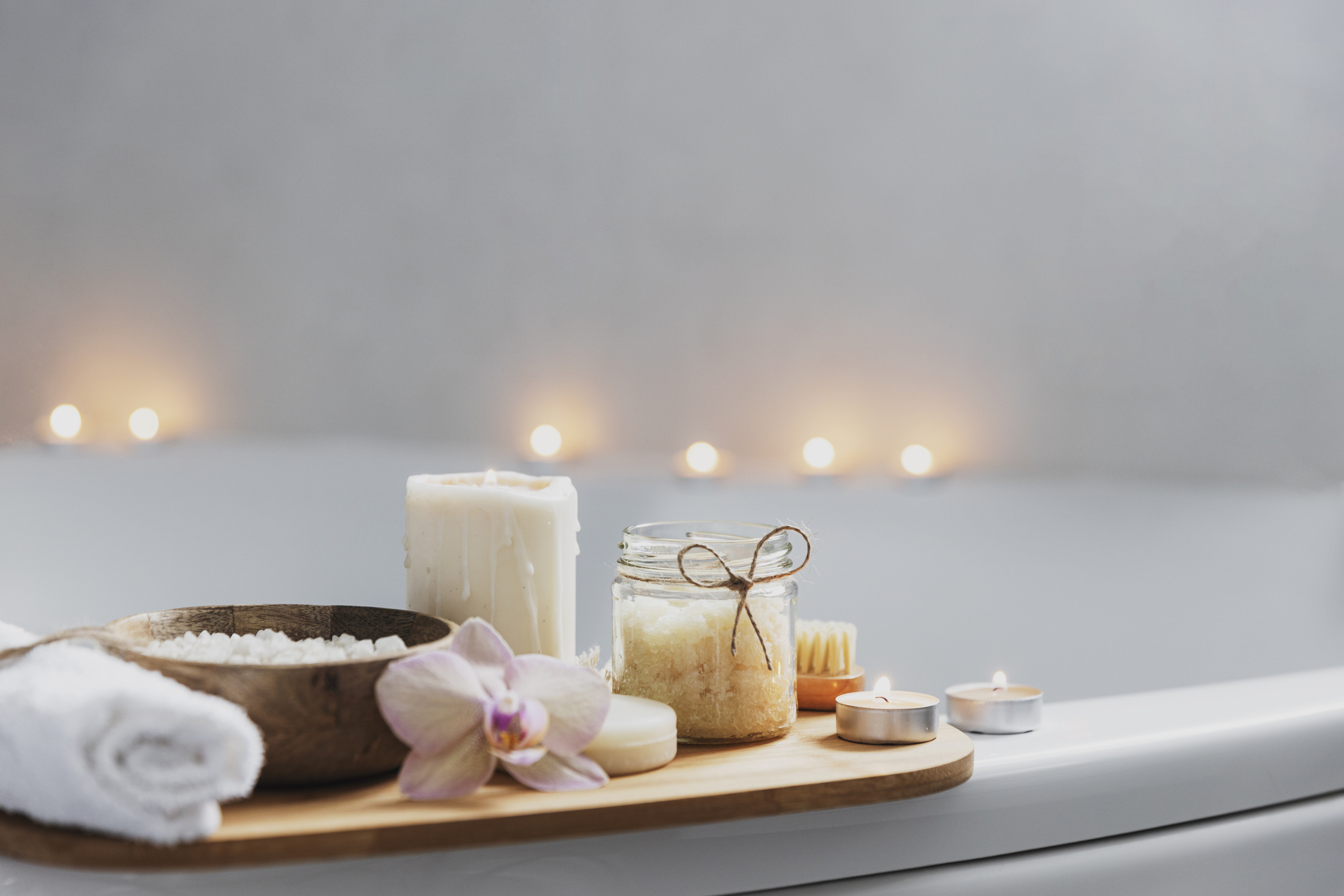 2. Add Scent-ational products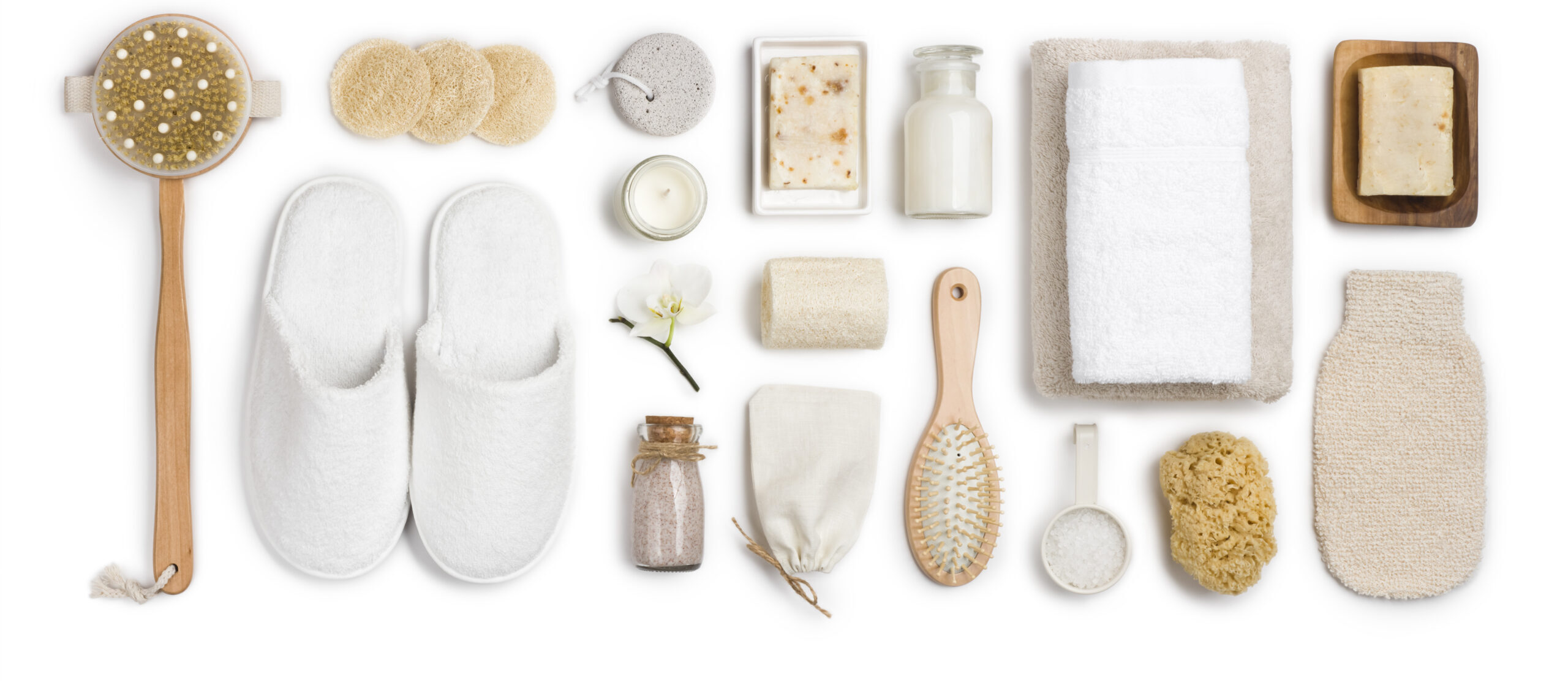 Once you have the water temperature just right (for you that is – there is no right or wrong, although those of us who like long, hot baths need to remember to leave some room to top up the hot water!) it's time to add enhancing products.
Whether you like salts, bombs, foams or oils, opt for products infused with essential oils. Experiment with different scents to find the ones that resonate with you. Calming scents like chamomile, bergamot, or ylang-ylang can help you relax, while invigorating scents like peppermint or eucalyptus awaken the senses (so might not be a great pre-bedtime choice!).
3. Use Your Time Wisely
A personal bath ritual is all about what's right for you. Mindfulness and relaxation techniques can help you quiet your mind. Try intentional, calm breathing, or practice visualisation exercises. You don't have to limit your bath ritual to things you'd see in a spa brochure either!
Bring a book or a magazine, pop on a podcast or even set up a screen and catch up with your favourite show. There isn't one right way to practice self-care so choose the one that recharges your batteries.
4. Pamper and Nourish
Elevate your bath time further by adding an at-home spa treatment. Pick up an affordable hydrating face mask or hair treatment at the chemist or supermarket, then allow the steam from your bath to enhance its effectiveness. Use a gentle body scrub or exfoliating mitt to remove dead cells and reveal more radiant skin.
As you luxuriate, Sip on herbal tea or glass of water infused with fresh fruits or herbs to hydrate from within. After your bath, finish by gently massaging a nourishing body lotion or oil into your skin.
Modern life can feel hectic and relentless. Creating your own personalised bath ritual is an easy, affordable way to take a much-needed break and look after the number one person in your life – you.
Enjoy the soak!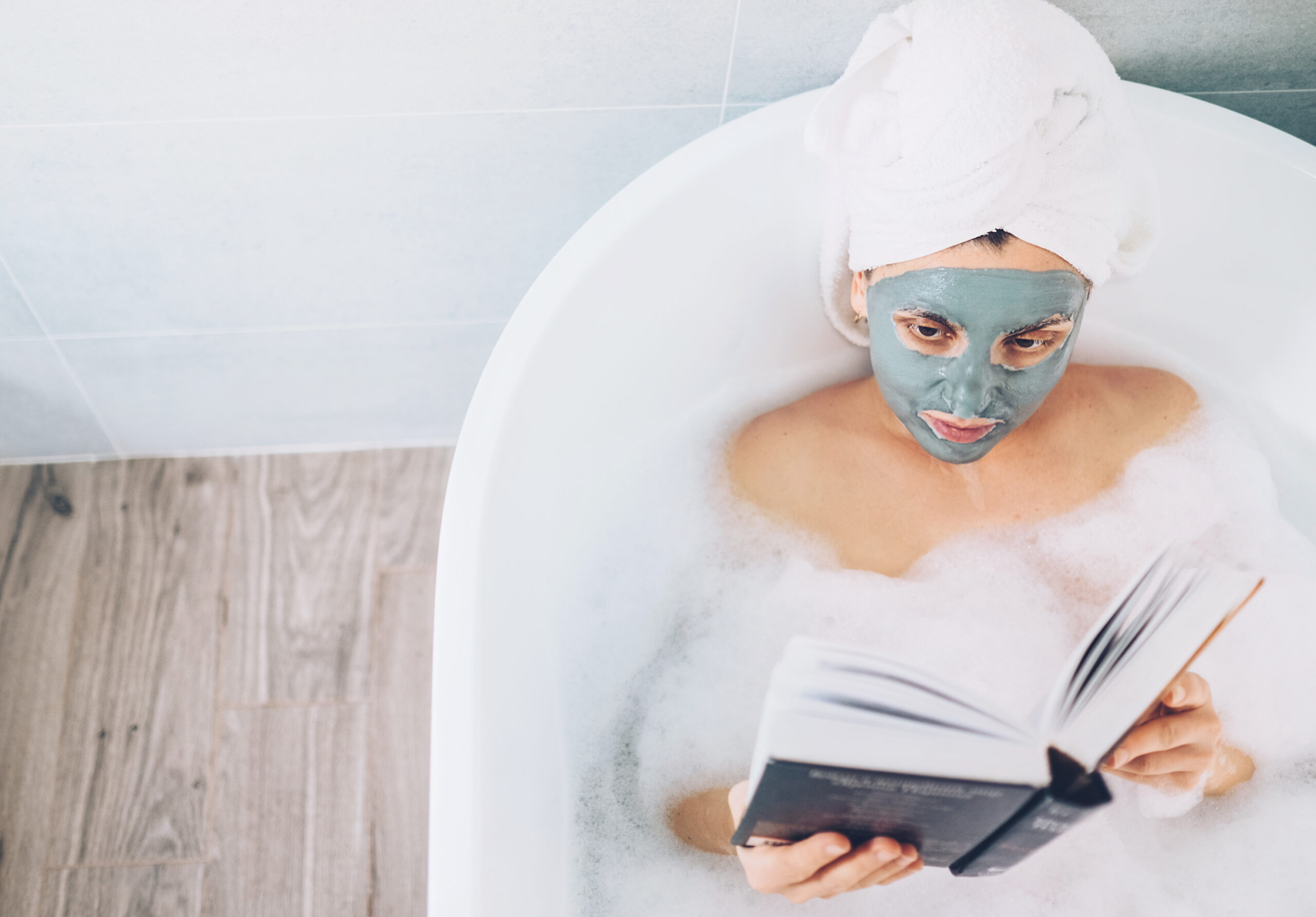 Gas water heating is reliable and efficient
Heating your hot water with LPG means always having enough hot water available when you need it for that all important soak in the bath.