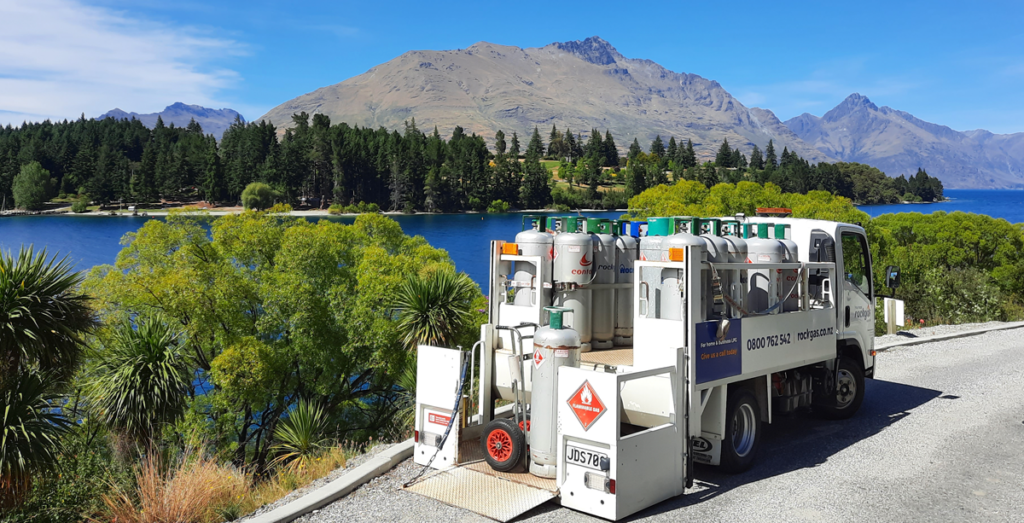 We are local to Queenstown
We are local to Queenstown and have trucks delivering 45kg bottles of LPG in your neighbourhood now.
We make delivery of your LPG cylinders easy and our standard LPG pack has two 45kg cylinders – delivered to your door. We have bottles for all types of homes and we can do multi-cylinder installations if needed. LPG is a fantastic fuel for cooking and heating so for instant heat & endless hot water and always cooking with gas, then please phone 0800 762 542 or order via the Rockgas App.
If you live in certain parts of Queenstown, Rockgas can supply LPG straight to your property. You will have a constant supply and won't have to think about deliveries.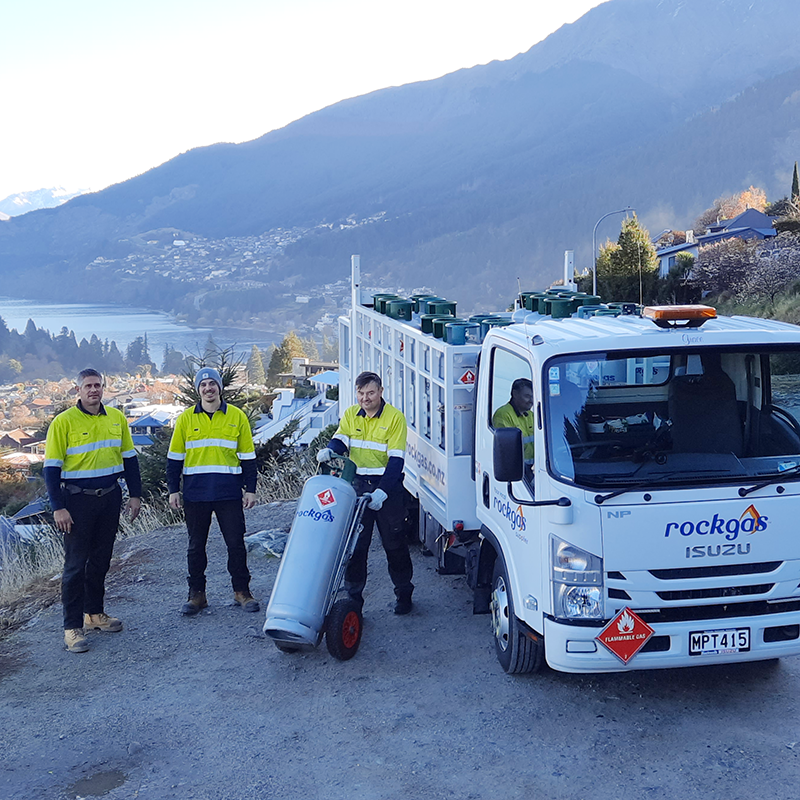 Our Delivery Promise
Our aim is to offer the quickest turnaround times for our customers in Queenstown. From the moment you order either over the phone, the Rockgas app or using our online ordering, your cylinder will be booked on the next available delivery run to your area.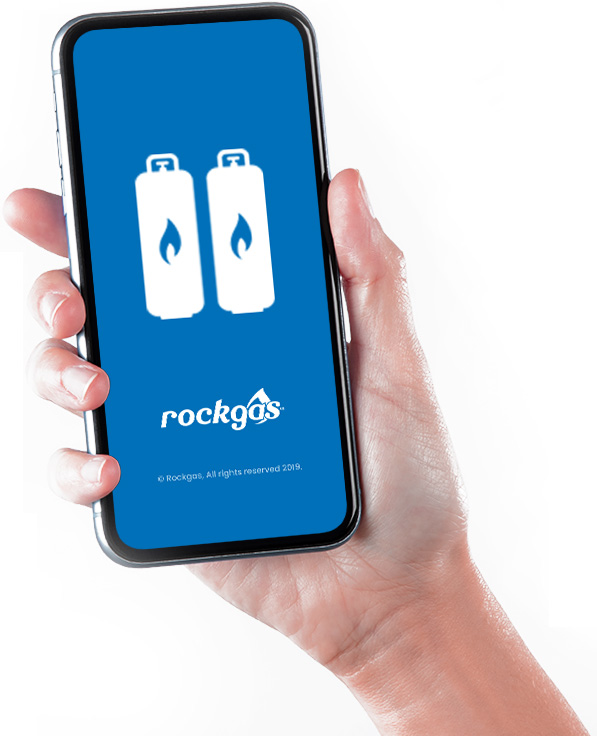 Get your bottled gas fast and easy with the Rockgas app.
Ordering a refill for your Rockgas 45kg gas bottles is quick and easy. Use the app to:

New to Rockgas Queenstown?
For residential connections just fill in our easy application form HERE
For business connections just fill in our easy application form HERE
We offer fast turnaround deliveries so you can enjoy the efficiency, ease and quality of gas in your home and business: whether you need gas for heating, hot water or for cooking, our service is the best in the region.
For more info please contact the call centre on 0800 762 542
More than 430,000 Kiwi homes and businesses enjoy the reliability and convenience of natural gas and LPG every day. Continuous hot water, cost-efficient heating, gas bottles to make the barbie sizzle… it's no surprise gas is such a popular choice.

New Zealand wants to reach its goal of net zero carbon emissions by 2050 so we all need to make some changes – and the gas industry is no exception.

To find out how we are changing please visit: