Find the perfect fireplace for your place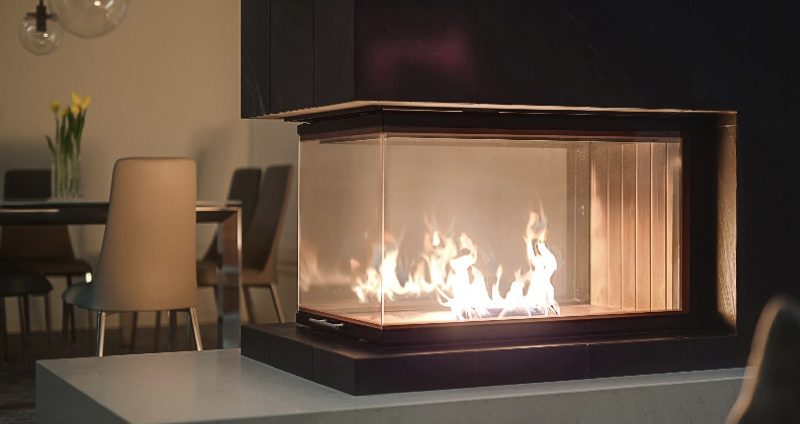 There are few better places to be mid-winter, than toasty and warm in front of the fire. A gas fireplace gives your home all the wonderful warmth and ambiance of a roaring fire. But there's no preparation and with just a quick push of a button, you get instant heat so you will be toasty in no time. Plus it heats the room evenly and gas heaters are quieter when compared to heat pumps.
Gas is an incredibly efficient way of heating your home, with energy efficiency ratings ranging from 70 percent to as high as 99.9 percent. Gas fireplaces come with an array of modern advancements like, heat exchangers that make sure more warmth ends up in your room, rather than being lost up the flue. Also, ducting systems that move the heat around your house and customisable comfort settings that automatically keep things at just the right level of cosy. Today you can even connect some gas fireplaces to your wi-fi and control them from anywhere via your smart phone, so you never have to come home to a cold house again.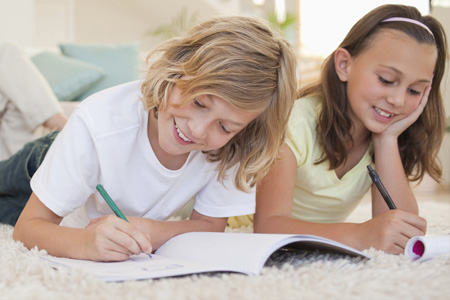 In fact, gas fireplaces are so instant and hassle free, that choosing the right one is about the hardest thing you'll need to do — and even that task is about to get simpler, thanks to this quick guide to the different types of gas fireplaces available.
Built-In Gas Fireplaces
If you are building or renovating, then a built-in gas fireplace can integrate seamlessly into your room and create a stunning, cosy centrepiece. With lots of choice when it comes to finishes, styles, sizes and features you can find a built in fireplace to fit your layout, aesthetic and budget. Here are a few popular styles:
Linear Gas Fireplaces: Think sleek — a long, narrow design, wide viewing area (often with glass media or ceramic logs) and a modern vibe. Can be built into walls, mantles or cabinets to create a stunning, contemporary statement.
Corner Gas Fireplaces: These space efficient fireplaces create a distinctive, visually appealing focal point. Because they take up less space, Corner Gas Fireplaces are a popular choice in smaller rooms including bathrooms and kitchens.
Multi-Sided Gas Fireplaces: Get the wow-factor and add a touch of drama and luxe to more than one room. You can use a multi-sided gas fireplace to divide a large space, or incorporate one into a wall between two adjacent rooms.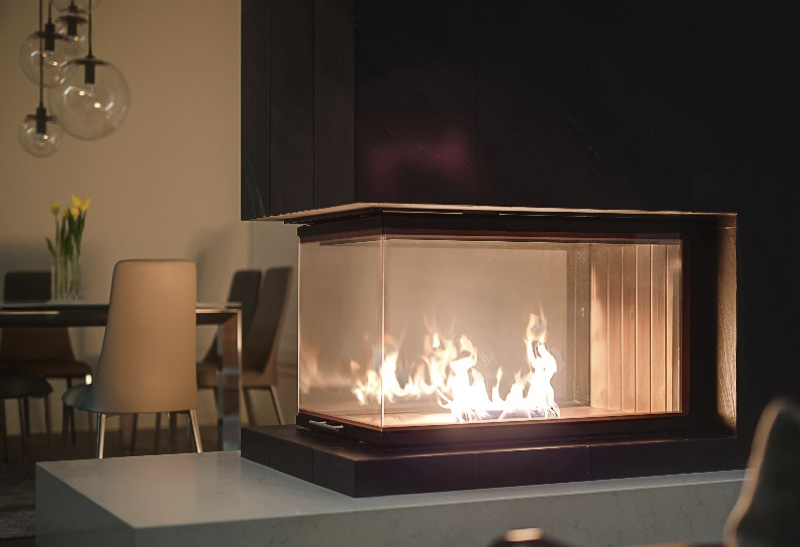 Freestanding Gas Fireplaces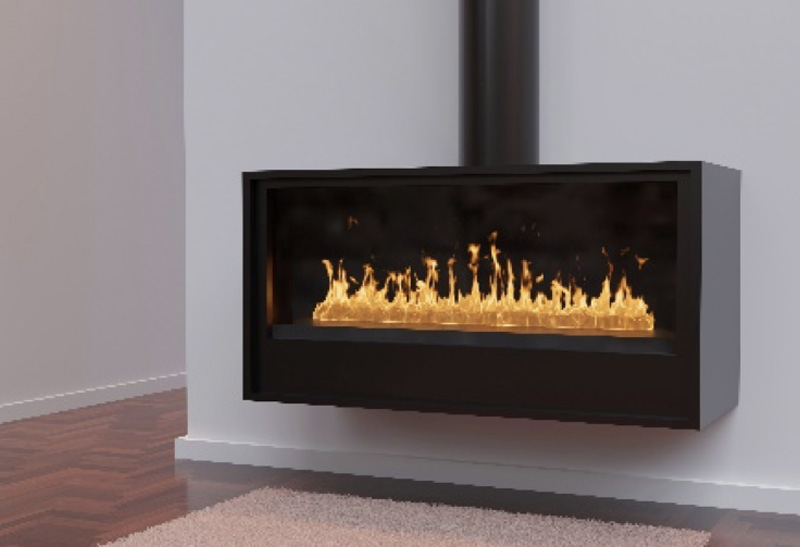 If you're short on wall space or love the classic wood burner look, then a freestanding gas fireplace is a great choice. They can be installed in various locations within a room, giving you more flexibility with your layout. With a wide range of styles, sizes, and finishes available it will be easy to find a design that matches your aesthetic and your budget. Just like their built-in cousins, modern freestanding units come with thermostats, remote controls, programable settings and even wi-fi connectivity.
Gas Fireplace Inserts
Here's a great option if you have an old wood burning fireplace in your home but prefer the ease of gas. As their name suggests they are designed to easily fit into existing wood-burning fireplaces, making them a straightforward and cost-effective option (even with the addition of a new flue or venting system if the existing chimney isn't up to scratch). Gas inserts produce beautiful flame patterns that very closely match those of a traditional wood-burning fire — but without the clean up!
With so many options available it is easy to find the perfect instant, hassle free and energy efficient gas fireplace for your home so you can enjoy the warmth and ambiance of dancing flames and stay toasty all winter.
Love basking in the warmth?
Heating your home with LPG gives you a warm and cosy home, at the touch of a button and you have full control to provide the most comfort when you want it most.